About us – The MID difference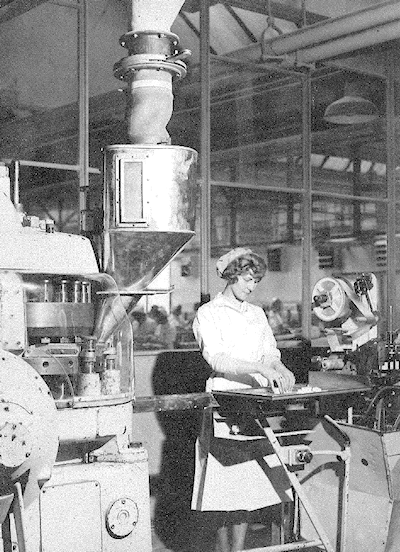 MID have been designing and manufacturing bulk material handling valves since 1959, when we sold our first Dyris valve into Boots the Chemist in Nottingham.
Since then, our product portfolio has expanded considerably to include a whole range of wear resistant valves, many with unique features not found elsewhere within the market.
We've been fitting our own in-house designed mechanical shaft seals to our rotary valves for over 30 years – guaranteed not to leak and guaranteed not to need any routine maintenance, and we've even packaged these into cartridge form so that they can be fitted to other manufacturer's equipment, including screw conveyors, mixers and blenders. Our TWA extreme duty rotary valve doesn't even 'look' like a traditionally designed rotary valve at first glance, and our Butterfly and Gravity Diverter valves both have unique seal arrangements, rarely seen within the market.
We all like to think that we're a bit different, a bit unique, and the MID uniqueness means that our valves will perform to the highest standard, in the harshest and most abrasive environments, where other valves can't.
This is what drives our passion and this is what we believe drives our success. This is the MID difference.