Datasheet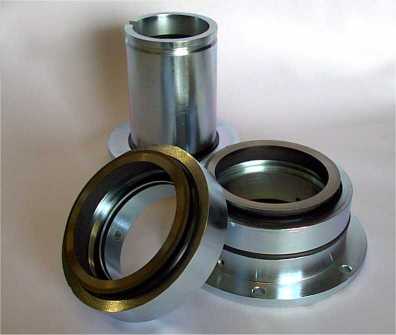 Leaking shafts are often sean as part of handling bulk powders. Traditional gland packings, even with air purge, are prone to failure especially if under pressure. Failure of the seal leads to valuable product leaking out, creating a mess and getting into other components such as bearings leading to premature failure and expensive downtime.
We have been fitting mechanical seals as standard to our rotary valves since 1985, eliminating the costs and mess associated with traditional seals. They don't need any air purge, adjustment or maintenance and are sealed for the life of the valve.
We have developed a cartridge version of the seal that can be fitted to equipment such as screw conveyors to offer the same reduction in maintenance as rotary valve. The seal can also be retro-fitted to some old equipment, depending on the design.