Large self-cleaning rotary valve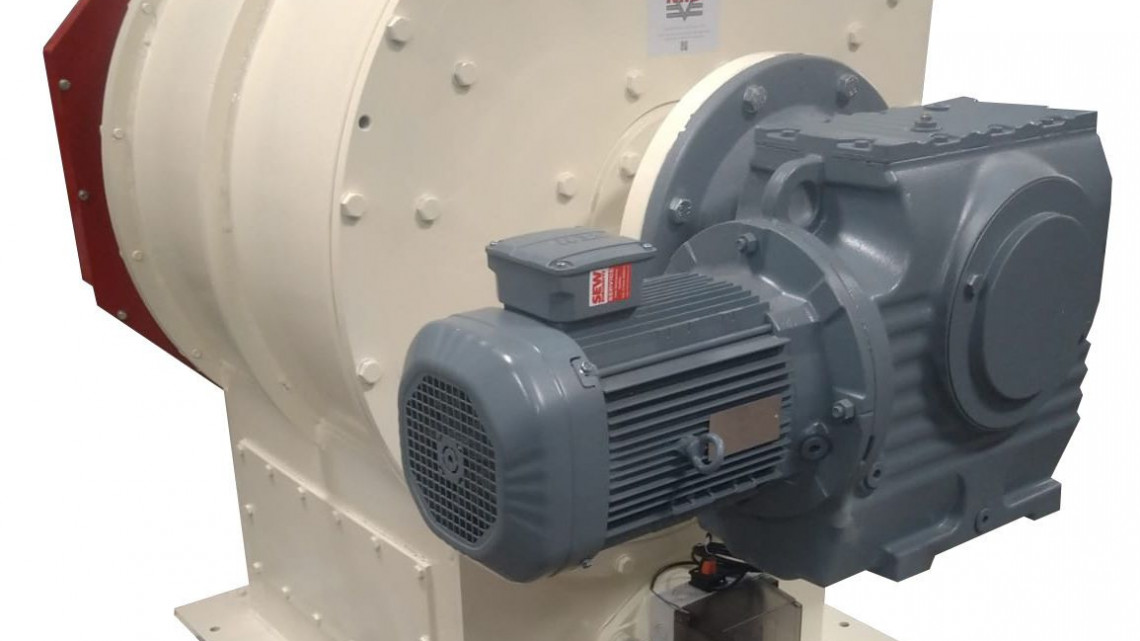 One of our plasterboard manufacturing customers was suffering with a problematic rotary valve that kept blocking up with moist product.
The image shows our MVF-X 700 offset self-cleaning rotary valve replacement, which has been custom manufactured to the old valves dimensions and should slot straight in to replace their existing unit, without making any adjustments.
The old rotary valve was handling gypsum rock from 70mm down to powder, and was regularly having to be stopped because the pockets were blocked up. The raw material was being stored outside and was damp, causing the product to eventually blind the pockets.
The new valve has an offset inlet with an access hatch to clear blockages, an 800mm diameter rotor with scalloped pockets, and will be manufactured to suit their existing outlet flange. The cleaning paddle underneath is driven by the main rotor shaft via splash lubricated meshed gearing and has a single 400 wear plate scraper blade with a replaceable tip to 'wipe' the pockets clean after discharge.
The body is fabricated from 400 wear plate, along with 400 wear plate replaceable inserts in the end covers and 400 wear plate rotor tips.
With mechanical shaft seals fitted as standard, the replacement unit won't leak any product, won't need any regular maintenance and will clean its own pockets, leading to a massive reduction in downtime and costs, and a significant uplift in productivity and efficiency.